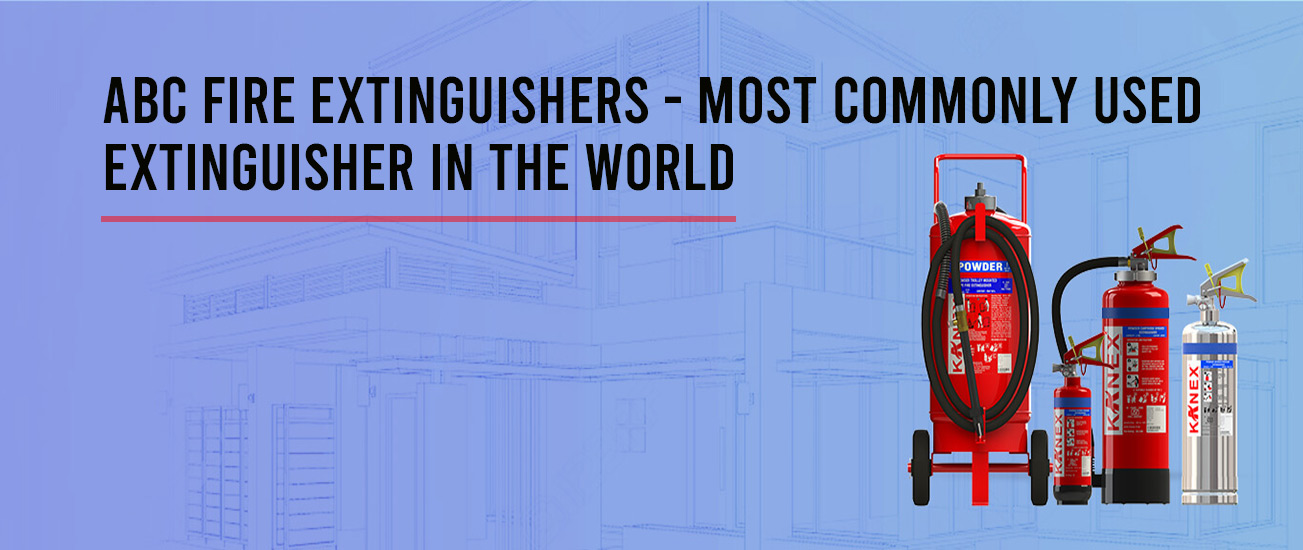 ABC Fire Extinguishers – Most Commonly Used Extinguisher in the World
There is no doubt that if you want to keep your family members safe, you need to keep a fire extinguisher at your home. With the help of the fire extinguisher, your family members can put out small fires before they can create devastation. Having said that, you need to make sure to choose the right kind of fire extinguisher to stop the common household fires. Among all the fire extinguishers that you can find in the market, the ABC Fire Extinguishers are the best for putting out various kinds of fire.
The extinguisher uses dry chemicals as the fire extinguishing material. That means, if you use this extinguisher, you do not need to deal with the post-fire mess. Let's check the section below to find out why these extinguishers are so popular across the world.
The most commonly used Fire Extinguishers in the World
The ABC Fire Fighting Equipment is one of the most popular across the world because of its effectiveness. The dry chemicals that this extinguisher uses puts out the fire by interrupting the chemical reactions of the fire triangle. The multipurpose chemical extinguisher forms a barrier between the surrounding oxygen and the fuel. Which helps to contain the fire effectively without any problems.
Easily combat A, B, C Classes as well as Electrical Fires
As the name suggests, the ABC Fire Extinguishers can put out the fire of various classes. This kind of extinguisher can deal with class A, B, C fires and all the fires that occur in the regular household. These fire extinguishers have an advantage over the clean agent extinguishers as well as the CO2 ones as they leave a blanket of nonflammable elements on the burning materials. That means if you use this type of fire extinguisher, the chances of fire re-ignition of fire.
Ideal for Industrial, Domestic and Commercial Protection
Starting from the Industrial setup to your home, this type of fire Fire Fighting Equipment is best for all places. You can find these fire extinguishers popping about in spaces, like new buildings, public hallways, mechanical rooms, laboratories, chemical storage areas, breakrooms, vehicles, Offices, etc. As the Fire Safety equipment is designed to handle the class B and C fires, you can also spot them in places, like commercial kitchens and other areas where people handle inflammable liquids. The more you think about it, the more reasons you will find explaining why the ABC type extinguisher is the most popular Fire Safety Equipment across the world. If you still have not bought an ABC fire extinguisher for your home, it is the right time for you to get one for yourself.