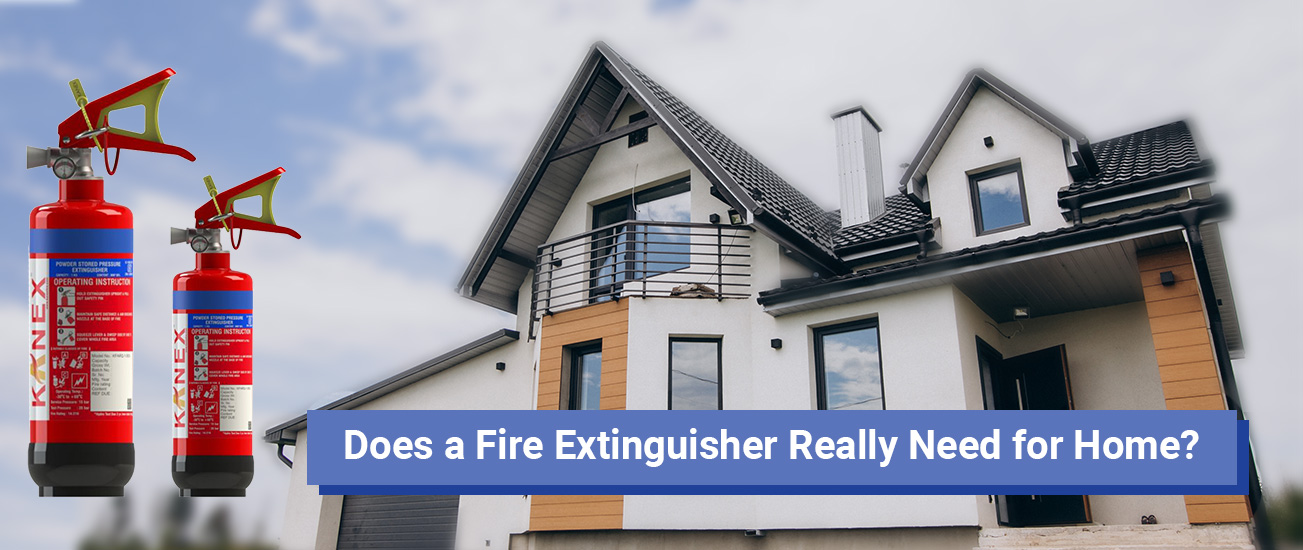 Does a Fire Extinguisher Really Need for Home?
Ask anyone, and they will tell you how important it is to install a smoke alarm in your home to prevent fire accidents. There is no doubt that smoke alarms are by far one of the best home safety investments that you should make, but do not forget about taking the next step. Fire extinguishers for home always play an important part in your home fire safety plan. The right type of Fire extinguisher not only saves lives and property but also helps you to avoid disaster easily. So, what type of Fire extinguisher should you buy for your home? In the following section of this article, we have tried to guide you in this regard. check it out.
Fire Extinguishers for Home
Most people get confused about the number of fire extinguishers they should get for their homes. The number of Fire extinguishers you require should depend on the size of your house. Basically, the layout of your building and the total square foot will help you to determine the number of Fire Extinguishers for home you should get for your house.
An Important Part of Your Home Fire Safety Plan
The best way to secure your home from fire accidents is to Buy fire extinguishers for yourself. For that, you need to know the categories of fire and the suspected risk areas of your home.
Choose the Correct Extinguisher
To make your house safe from fire accidents, you need to choose the right type of fire extinguisher first. Every Fire extinguisher comes with an instruction label that tells you what type of fire it can handle. You should read the label properly to buy fire extinguishers that address the problem areas of that particular part of your home.
Install Fire Extinguisher
Before you install the fire extinguisher, you need to keep certain things in mind. The first factor is that the fire extinguisher should always be installed in places that are visible. You should always install extinguishers in places that are out of reach of your children. Other than that, common walking areas of your home should be the best place for fire extinguisher installation. Now that you know the basics of the fire extinguisher installation at your home, it would be easier for you to choose the right type of fire extinguisher and place them at the right location. If you still find it a bit difficult, you should get in touch with professional fire extinguishing services.