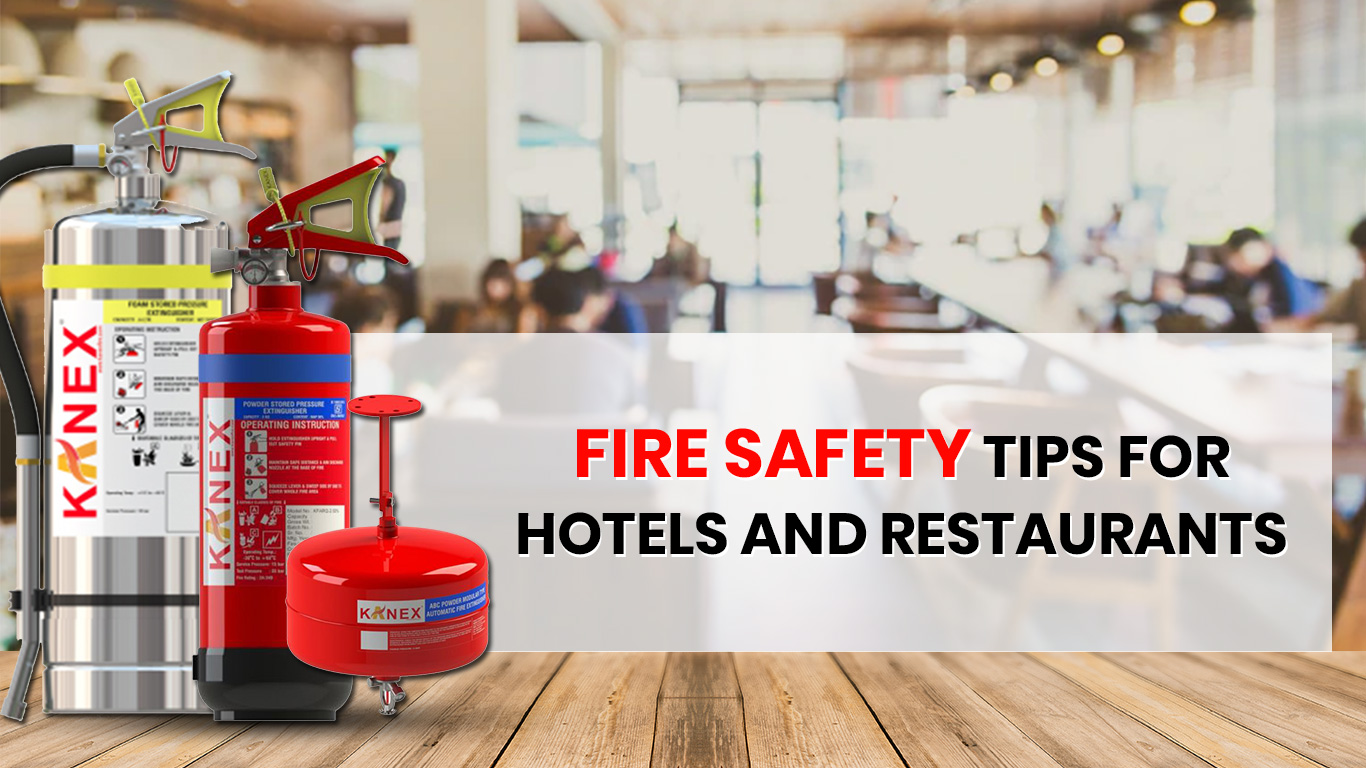 Fire Safety Tips for Hotels and Restaurants
With hundreds of people coming and going all the time, it is vitally important for the hotels and restaurants to install fire fighting equipment. The basic fire safety tips for the hospitality industry dictate that the hotels and restaurants should assess the fire to avoid fire incidents as far as possible. Apart from installing fire extinguishers for hotels, the businesses working in the hospitality industry also need to follow a couple of fire safety tips. In the following section of this article, we have jotted down some of the most important factors that can improve your fire safety.
Conducting fire drills
Using fire alarms is one of the most critical factors when it comes to fire safety systems in hotels or restaurants. Whenever an alarm starts ringing the occupants of the establishment immediately understand that there is a potential danger somewhere in the building and they need to exit right away. The management of the hotels and restaurants should make the employees taste the condition of the Fire Extinguishers for Hotels regularly. If you install a highly sophisticated fire alarm system you can test the condition of the fire alarm through the control panel as well. Conducting regular fire drills is also important as it prepares your employees to respond to fire incidents.
Creating an Emergency Action Plan
It is most important for the hotels and restaurants to devise a fire emergency action plan for incidence and communicate it to the Employees. The emergency plan should designate particular employees to take action so that they know exactly what they need to do during any fire emergencies. The managers of the establishment need to review the Fire Extinguishers for Restaurant and emergency Action Plan regularly to make sure that employees understand their responsibility and cannot respond expectedly.
Installing fire extinguishers in an organized way
You need to install multi-purpose Fire Fighting Equipment in your hotels and restaurants to put out small fires fueled by oil, paper, wood, and gasses. It is very important to install extinguishers 75 feet apart throughout your establishment. You do not need to install fire extinguishers in the guest room. But you need to make sure that the fire extinguishers are never more than 75 feet away in a hallway so that a guest can retrieve them if necessary.
These are some of the most important fire safety reminders that you need to follow to make sure that you do not face any untoward incidents in your establishment. Conduct an in-depth review to make sure that the plan you have created for your establishment is fool proof.