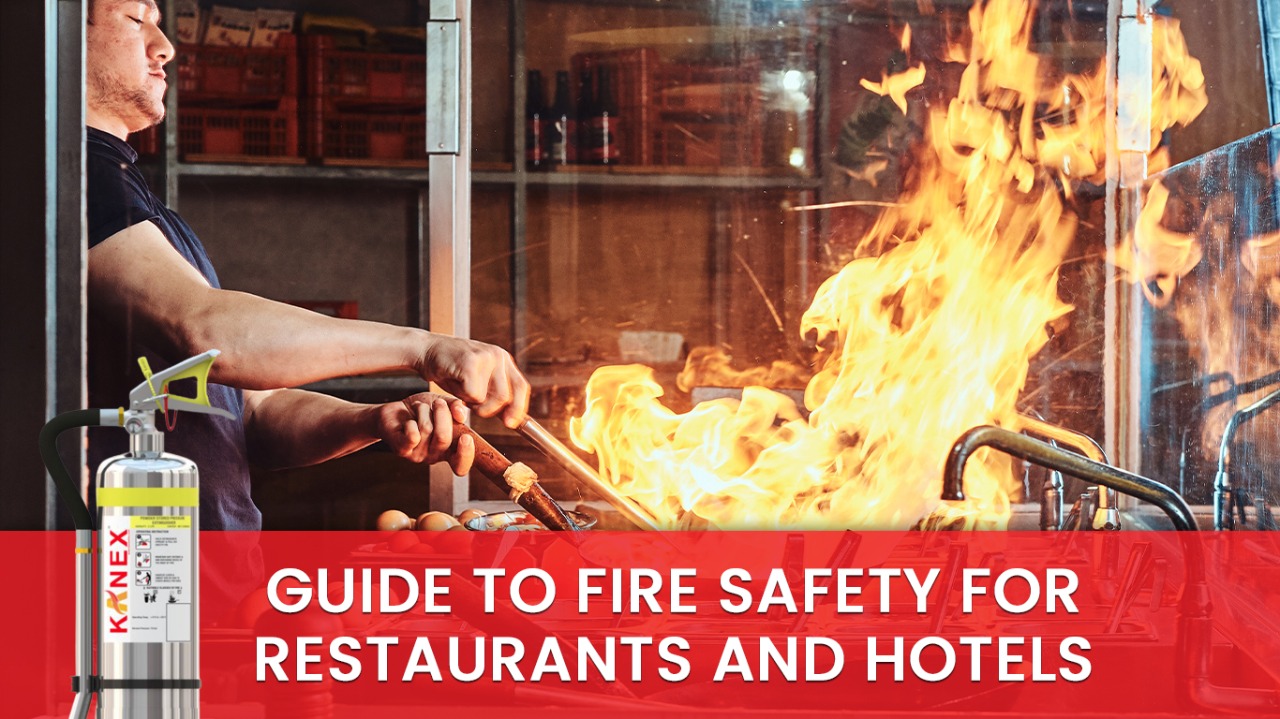 Fire Safety Tips for Restaurants and Hotels
Safety against fire is essential, particularly for restaurants. You want to safeguard both the occupants and the structure. More fires than any other room in the house are reported to start in the kitchen. Given this, it is clear that restaurant kitchen fires may pose a significant danger. In reality, the kitchen was a place where 40% of restaurant fires started.
This blog will go over several actions you can do to protect your hotel business from fire threats. Restaurant fire safety tips guide you on how to avoid fires and what to do if one does break out.
Some Important Fire Safety Tips:
Install Fire Fighting Equipment
Any well-functioning business with regular foot traffic should have a competent fire safety system built in its proximity. Every area of your hotel should have fire sprinklers, Fire Extinguishers for Restaurants, smoke and fire detectors, duct smoke detectors, automated fire alarm systems, emergency lights, entry and escape signage, and smoke control systems.
In addition, your hotel should have an adequate supply of portable fire extinguishers, proper Kitchen Suppression Systems, and manual alarm systems. To suppress the fire, you should also install fire department sandpipes and have pressurized stairways. Proper installation of such equipment offers adequate coverage and reduces the likelihood of big fire spreads and major damage as a result of such accidents.
Plans for Emergency Response
When there is a fire situation, your staff should be adequately trained to act accordingly. Before they can lead customers in a safe direction, they must execute emergency response protocols that ensure efficient escape methods for both clients and themselves. You should also designate particular personnel on specific floors to manage the emergency response plan properly.
Furthermore, you should hold regular fire drills to keep your personnel alert and ready for when a real disaster comes. Taking charge of such activities may affect the cost of your Business Income Coverage, Physical Damage Coverage, and overall Hotel Insurance.
Invest in Fire-Resistant Furniture
The type of furniture and decor in your hotel might contribute to the severity of fire threats. When running a large institution, such as a hotel, you must guarantee that there are fewer easily combustible items. Fire-resistant sofas, chairs, beds, headboards, mattresses, futons, pillows, cushions, and other types of furniture are available.
Typically, such furniture is labeled with a particular tag or emblem indicating that it is fire-resistant. You might also check with your suppliers about it. This is an important approach for fire prevention or fire restriction. Having such furniture also helps you save money on Business Income and Physical Damage Coverage. These are some of the most critical fire safety rules that you should follow to avoid any unpleasant accidents in your place. Taking care of these minor details can avoid your hotel or restaurant from suffering a significant loss.