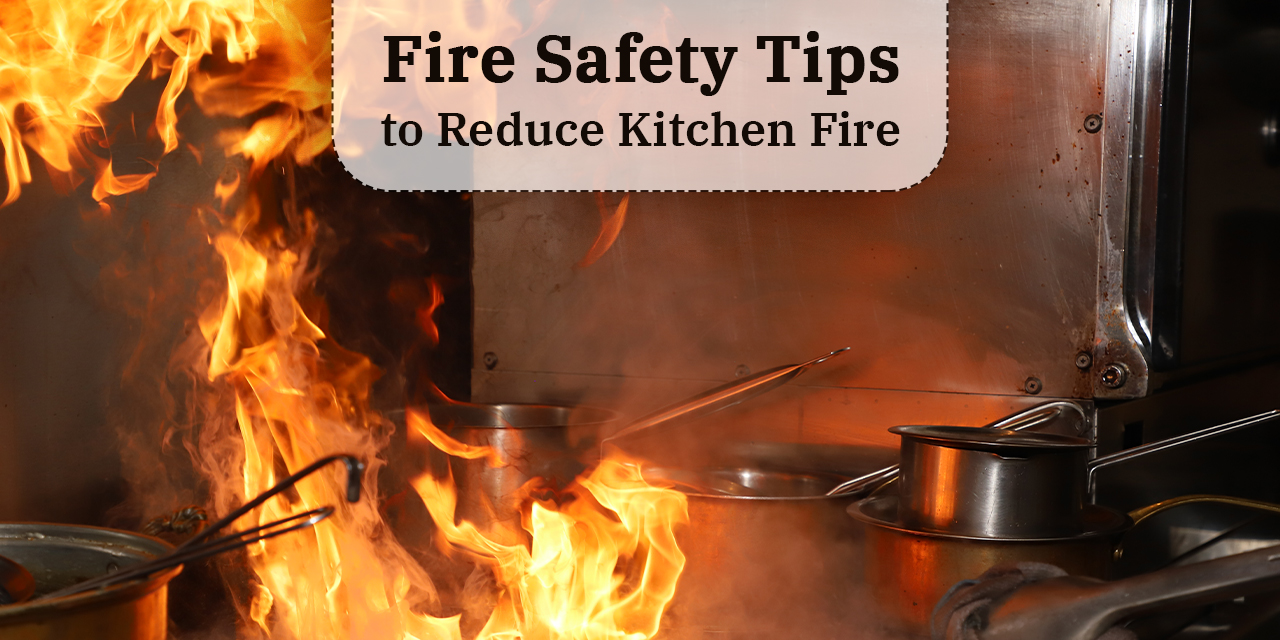 Fire Safety Tips to Reduce Kitchen Fire
The kitchen is the place where most of the fire happens. Whether it's a home kitchen or a hotel or a hospital, fire can take place anytime as the kitchen is a place where we use fire for cooking.
Cooking is responsible for 49% of all home fires and 42% of home fire injuries. Kitchen Fire Safety is essential in any case. Taking care to make your home safe and your holiday enjoyable is always a smart idea. Here are some Fire Safety Tips for the prevention of kitchen fires.
While cooking, never leave your burner unattended.
This may seem obvious, yet unattended cooking is the leading cause of cooking fires, according to the National Fire Protection Association. Stay in the kitchen while you're frying, grilling, boiling, or broiling meals. If you must leave the room, even for a few moments, turn off the burner. This can help a lot in not occurring any hazardous fires in the kitchen.
Keep flammable items away from your cooking area.
It is a small but very important step of the kitchen fire safety tips. A pot holder or dish towel placed too close to the heating source or open flame can cause a fire. Keep everything that can catch fire away from your stovetop, such as food packaging, oven mitts, and towels. You should maintain a clean cooking area free of combustible materials.
Grease should be avoided.
When grease becomes excessively heated, it can quickly catch fire. Grease fires can be promptly extinguished by shutting off the pan's oxygen supply. Turn off the heat source, place a lid over the fire in the pan, and hold for a few moments, taking caution not to burn yourself. Also, never remove a blazing pot or skillet from the stove. If the flames become too large to smother, or if you are not fully comfortable with the concept of attempting to smother the flame, leave the house immediately.
Store no food or other goods in your oven.
It's easy to forget there's something in your oven that could catch fire when preheating. Unfortunately, individuals frequently use their ovens as extra storage. You should not use your oven as extra storage. This can result in dangerous fires.
It is essential to have Kitchen Fire Extinguisher with a working Kitchen Fire Suppression System for Kitchen Fire Safety. Kanex is here to help whether you need kitchen fire fighting equipment. Connect with us now.