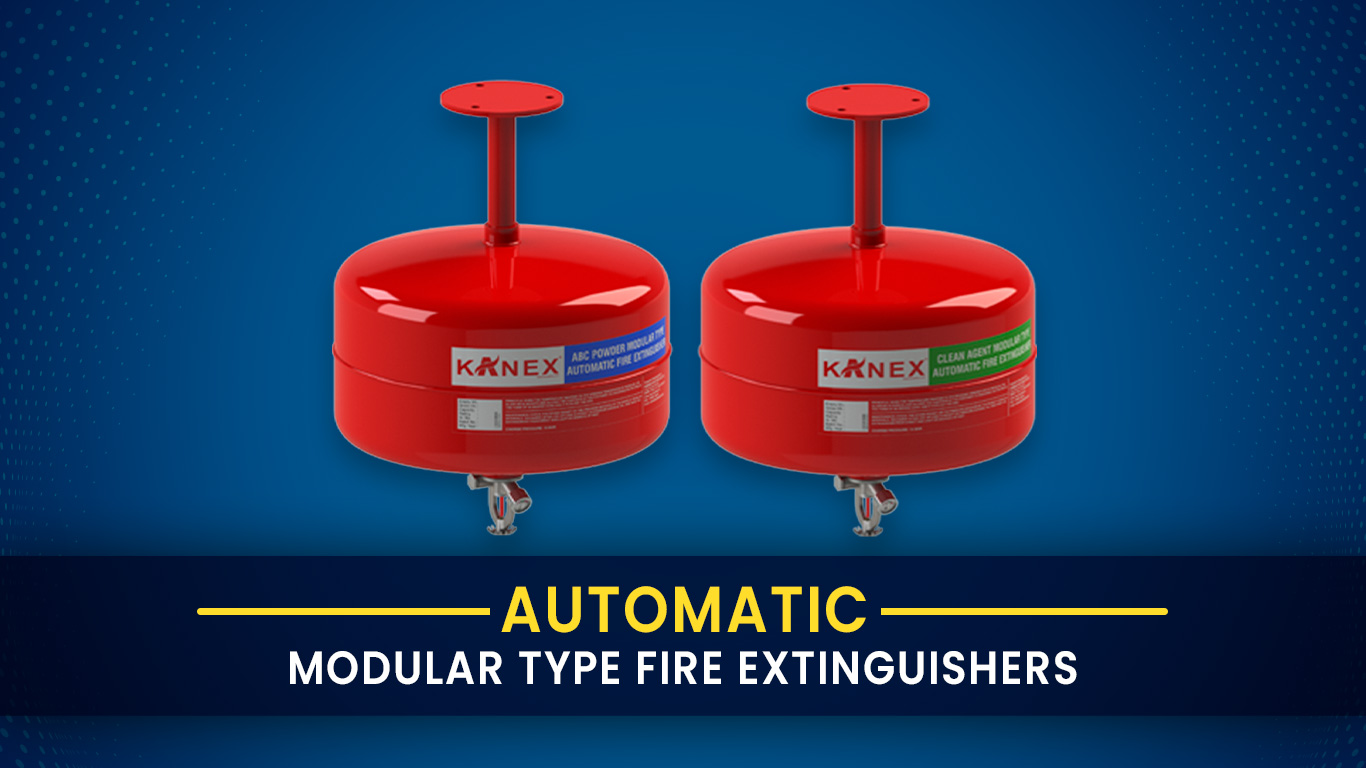 Kanex Fully Automatic Ceiling Mounted Extinguishers
Fire disaster is a common threat to lives and property. Most of the fire occurs when there are no persons around and to overcome this problem, automatic operation is the only solution for round-the-clock protection.
Where to install?
KANEX ceiling mounted automatic modular fire extinguishers are preferred where automatic fire detection and activation is required where the conventional detection with piping system is inconvenient or very expensive. This type of ceiling mounted extinguisher provides best spot / area wise protection with variable coverage area as per the capacity of the modular. This type of Fire extinguishers are applicable for all classes of fire like class A, B, C and electrically started fires.
How to operate?
When fire occurs and desired temperature is reached at the sprinkler bulb on the ceiling mounted extinguishers, the bulb fuses and discharges the extinguishing agent. Standard activation temperature of sprinkler bulb is 68° C (can be changed as per client demand). Kanex standalone modular extinguisher do not require any external power source for activation.
Drawing
Modular extinguisher is deep drawn with MIG welding technology from metal sheet of 2 mm and powder coated with pure polyester. The sprinkler valve is brass forged with the heat sensitive glass bulb. Pressure gauge is also provided on the sprinkler head to check the modular for any pressure
drop. The modular bodies are hydro tested as per Indian standard and with years of Kanex experience in fire experience the sprinklers are designed to cover the protected area with maximum effectiveness.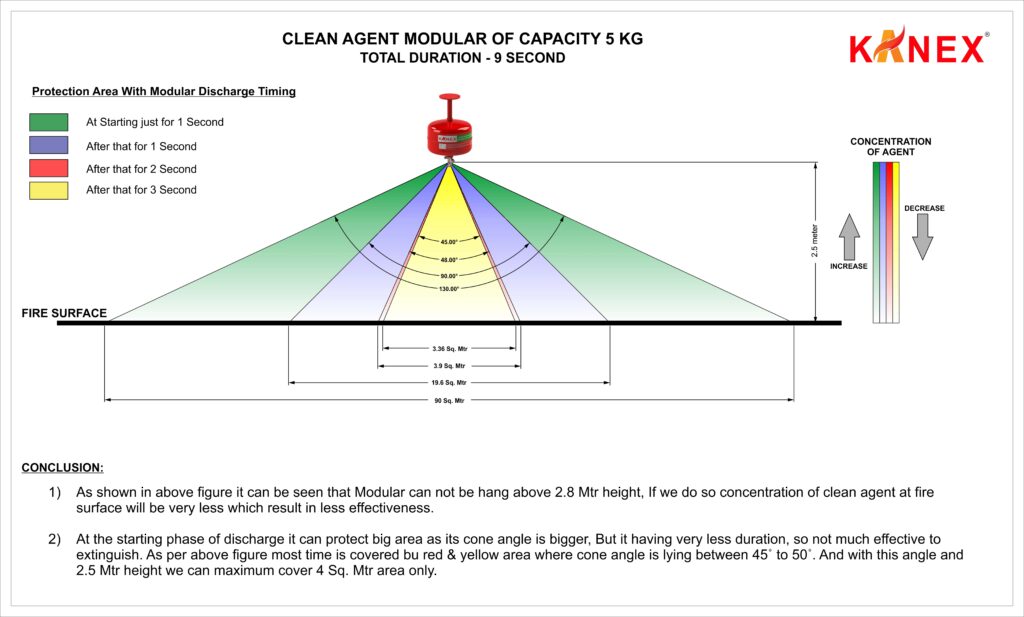 Demo Video:
Features:
24*7*365 Protection
Fully automatic
Very economical
Reusable and Refillable
Simple design and convenient
Application Areas:
Electrical rooms
Server Rooms
Banks and ATM rooms
Warehouses
Control rooms
Extinguishing Agents:
ABC powder
Clean agent gas
Available Sizes with Coverage Area:
2 kg modular – 1.5 m 2
5 kg modular – 3 m 2
10 kg modular – 5 m 2
15 kg modular – 6 m 2