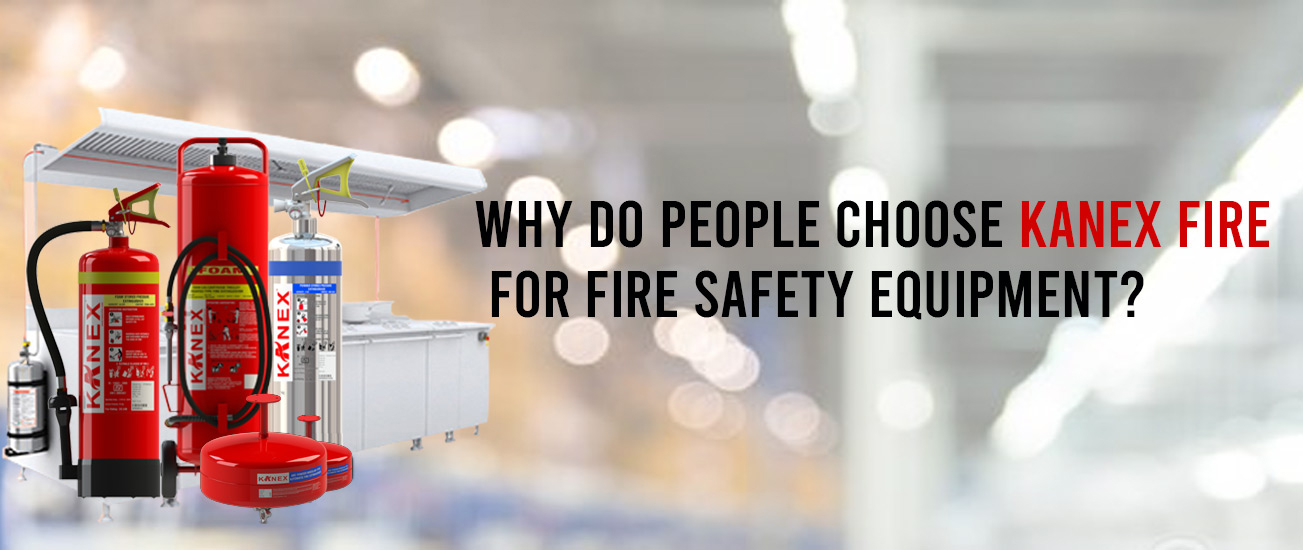 Why do People Choose Kanex Fire for Fire Safety Equipment?
While selecting fire safety equipment, most people try to find the best fire safety company to fulfill their requirements. Kanex Fire is one of the best fire fighting equipment companies that make high-quality Fire Fighting Systems & Equipment for companies as well as individuals. Now the question is, why should the consumers choose the safety equipment of Kanex instead of the products of other companies that are available in the market? In the following section of this article, we have tried to explain why the Kanex fire safety products are better than the others.
High Work Ethics
Every member of our Fire Safety Brand respects the requirements of our clients and that's why we try to maintain the highest standards of work ethics. Our company recognizes things that we owe to our customers, employees, and other shareholders. Every day we try to fulfill those obligations to maintain the long-term sustainability of our relationship with the clients and as a company.
On-Time Delivery Process
We understand how frustrating it can be to wait for the products for days after placing the order. We do not want our customers to experience the same frustration when it comes to our Fire Protection Equipment. We have created a robust order delivery unit at our company that makes sure that our customers get the fire fighting systems at the earliest possible time.
End to End Technical Expertise
Kanex Fire has a highly experienced and trained sophisticated team of engineers who design and develop smart and high-tech fire service equipment. That enables us to become one of the top fire safety equipment manufacturer in India.
Prompt After Sales Service
We have built a team of efficient and helpful after-sales service experts who can guide the customers through the problems they face after purchasing the equipment. Being one of the top fire safety brand, we try to provide the smoothest possible solutions to them all the time.
International Standard Products
While making our products, we always follow international standards to make sure they are efficient and easy to use. That is why our Fire fighting Equipment is far better than the regular products available in the market. The failure rates of our fire safety equipment are close to null as well.
Pan India Network
Over the years, we have diligently built a pan India sales network of fire safety equipment to satisfy the requirements of our customers. That means, no matter where you are in India, We can help you to check and refill fire extinguishers. These are some of the factors that have helped Kanex to become one of the best fire safety equipment manufacturers in India. You have to use our products once to understand the quality of service that we offer to our customers.